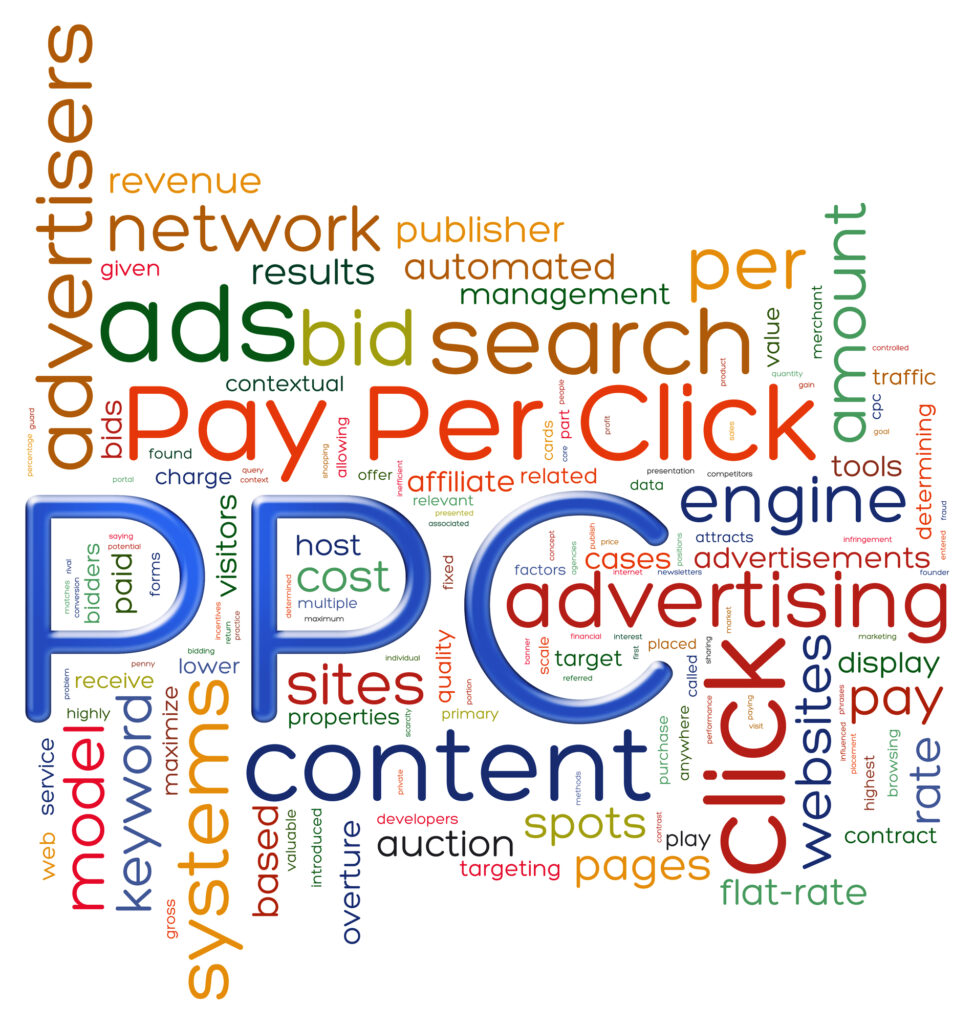 At Avantis, a lot of our traffic comes from PPC (Pay Per Click) advertising using various platforms including the big ones, Google AdWords & Microsoft Bing. I thought I would share a few tips & tricks about managing PPC campaigns and how to optimize them to maximize your traffic while keeping it profitable.
Understand the Business
Before setting up a PPC campaign, it's always good to have a great understanding of the business or the product you are advertising and the audience they want to target.
Without this understanding it will be very easy to create campaigns that are not relevant which will cost you a load of cash very fast.
Keywords
Keywords are the driving force behind any PPC campaign so it's important that you choose the right ones. Inefficient keywords can have a very negative impact on a PPC campaign and can lead to a lot of wasted spend, drive up your budgets and thus, resulting in negative ROI, which is bad for business.
The first thing to remember is to ensure the keywords that are being used are relevant to the content you are directing the user to. For example, you wouldn't use a 'High Definition TV' keyword if your landing page is about cuddly toys. This would cause a bad user experience and the amount you spent on that click would be a wasted. This wasted click would not only cost money, but it would also affect your overall Quality Score.
I personally like to use the Keyword as the Ad Group, that way you can build up the Ad Group with keywords that triggered your ads. I will talk more about adding Search Terms later. However; some PPC campaign managers prefer to build their campaigns with Ad Group that contain multiple keywords. Either practice is ok, but it is important not to have too many keywords in an Ad Group usually up to 15, so it is easier to create customized ads to the specific keyword, keeping your ads and keywords relevant is the key to building good quality campaigns.
I usually remove Keywords that have a low CTR with a certain amount of Impressions and that have a low conversion value, especially if they have cost me money with no return on my investment.
Search Terms

Because we use Broad Match and close variant match types in campaigns it is very important to monitor and optimize your search terms frequently. Sometimes, an unusual search can trigger an ad. I usually let my campaign run for a couple of days before I start optimizing my Search Terms but after that I usually make it a part of my daily tasks.
By optimizing your Search Terms in other words, the keywords that triggered your ads, you can catch out the stinky fish and add the Search Terms to your campaign that worked for you. Adding those bad Search Terms as Negatives Keywords also helps to stop those terms triggering your ads later.

I usually add Search Terms that have a good CTR (+ 7%), a good conversion value and that are not already Added in the account. I also add them as Phrase and Exact Match.
Negative Keywords
To take your PPC campaign optimization up a notch, it's always a good idea to build a list of Negative Keywords. This is a list you can carry over into all your campaigns as a proactive measure to avoid wasted clicks and to further ensure that your Keywords stay relevant to the service you are providing. For example, adding 'High Definition TV' as a negative if you're business is selling fluffy plushies will ensure that people that want to buy a TV do not end up on your website.
Planning
With the correct planning and with a proper goal in mind it is relatively easy to create awesome campaigns that drive a lot of traffic. A quick list of things I do when planning my campaigns is:

Use descriptive names for the campaign, giving as many details as possible, for example:
The name of the domain or product being advertised.
The category of the product.
The GEO of the campaign.
You should have only one campaign running that is targeting a product category at one time. Do not use more than four Ads in any one Ad Group and never run the same keyword across multiple campaigns.
Bidding on the same Keyword in multiple campaigns can cannibalize your budget as you will be bidding against yourself, this will drive up your CPC and cost you more. Also, Google will only show one ad per advertiser on a single keyword anyway, so it is a waste of time and money.
Settings
The initial set up of your campaign can be crucial and if our settings are not correct you could find yourself spending money for no reason.

There are a lot of settings you need to optimize to ensure maximum success from your PPC campaigns.
I personally use a checklist for this process to ensure that I cover everything.
Location – Make sure your campaign only targets the locations you need. I personally prefer to create one campaign per Geo because I find the CPC's change depending on the currency.
Language – Its always good to make sure you only set the language of the campaign by the geo you're targeting.
Devices – I usually target desktop users so I always ensure the Mobile and Tablet adjustments are set to -100%
Display or Search – If you are running a Search Text Ad campaign, then ensure that the 'Include Display Networks' option is disabled.
Delivery Method – I like to use the 'Accelerated: Show ads as quickly as possible option.
Targeting method – Choose the 'People in your targeted location' option
Also take care when adding your default CPC – it's easy to add the decimal point in the wrong place so you could potentially bid 10x your intended price per click.
Ads
Sometimes it takes a few attempts to get the right Ad / Landing page combinationso experiment using different ad copy, its best to use 2 -4 ad copies per Ad Group but never more. A big part of PPC Campaign optimization is to check which of you Ad Copies are working for you and try to find a formula. You can play around with your Call-to-Action phrases to see what works best for you.
Always remove ads that are not performing and replace with another ad.
Ensure that you use your Headlines and Descriptions properly and always try to use the Keyword in the body of a Headline or Description.
Quality Score
Most search engines pride themselves on providing the best user experience and relevant search results. Google assigns each Keyword that is submitted to AdWords a Quality Score (QS) this combined with your CPC determines your "Ad Rank" or how high up on the page your ad is shown.

There are 3 main factors that determine your Quality Score
Ad relevance – in simpleton terms how relevant the ad copy is to the Keyword
Landing page experience – If the page load time is slow or the content is not relevant then this will also affect the QS.
Expected CTR (Click-through-rate) The Percentage of users that click on your Ads which is determined by the number of clicks divided by the impressions (amount of times your ad was shown).
For many PPC account managers the CTR is the most important element in getting a higher Quality Score so if people are not clicking on your ads then you should optimize and ensure that all is relevant, after all relevance is the key.